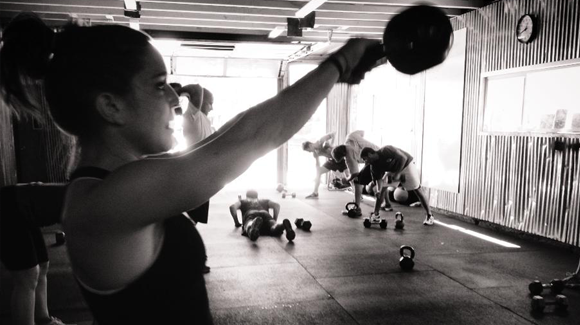 Fusion
Our main attraction! A mixture of strength, cardio and range of motion exercises creates a programmed regimen that brings you to the fittest you you've ever been. Metabolic Conditioning / Work Capacity / Strength / Yoga mixture for life long goals. Run time: 60 min
Hybrid
Athletes are called to action in this throw down style fusion session; geared toward preparing you to be the strongest and most durable vehicle on the road.  Run time: 60 min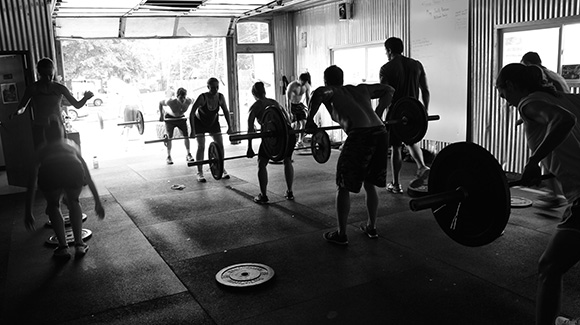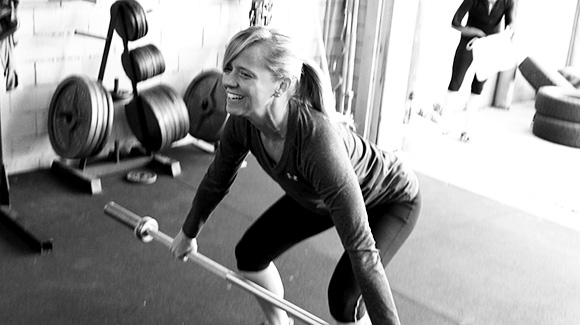 Strength
Our classes will help you build muscular strength through some of the most essential movements, including squats, dead lifts, press, cleans and more. Run time: 75 min
Fusion-N-Go
F'nGo is the best of what we do at the Shop, thrown together in a burst of strength, endurance, and conditioning. The workouts are created to challenge every fitness level from beginner to advanced. Run time: 35 min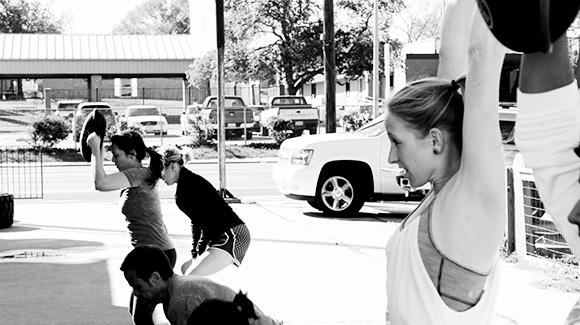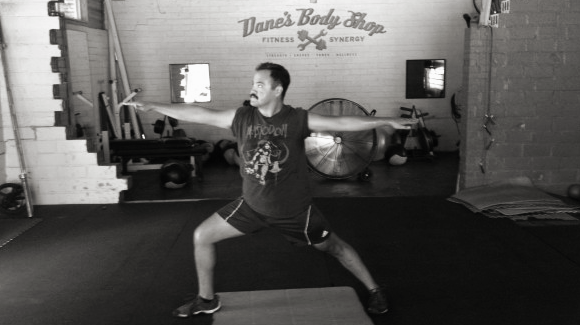 Yoga
Practicing yoga helps create awareness, increase flexibility, relaxation and clarity of thought. It also improves muscle tone, strength, balance, coordination, concentration and oxygen intake.
Our yoga classes are for all levels. Postures may be modified to accommodate your current level. Run time: 60 minutes
Run Group
Tuesdays from Hyde Park, Thursdays from Manor Road, and Saturdays alternating between (both Shops), get your heart rate pumping with a variety of distances, interval training and integrated Fusion. These "go at your own pace" workouts are open and suited to all levels. Run time: 60 minutes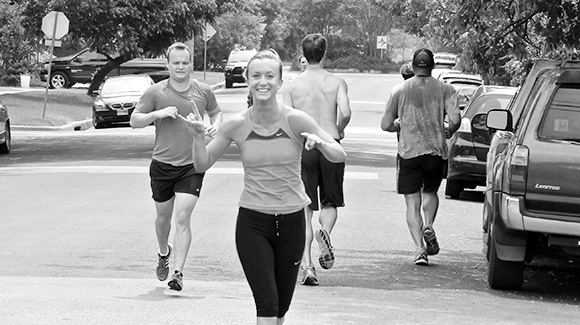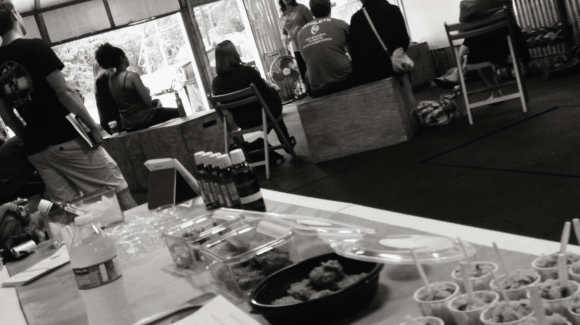 Nutrition Coaching
Using quality fuel means your engine will run better. Our nutritionist is here to help you eat right for optimal performance.
To find out more about this program: